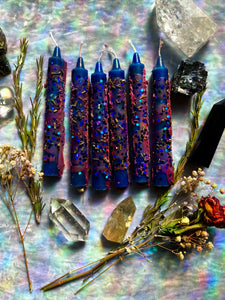 These candles are dressed, charged and ready for you to use!
Infused with glamour magick and sparkles to help magnify your desires. 
Protection / Ojo

Return to Sender

Ward off jealousy 
Pair with our clear cube candle holder
*Use with caution. These candles hold power that will be returned to you, make sure your wishes are clear and well intentioned. NEVER LEAVE BURNING CANDLE UNATTENDED.